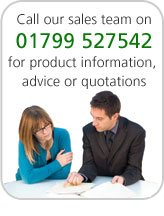 Rebated casement windows
The new Paxtons range of rebated casement timber windows share all the features of our flush casement range with one subtle difference: all of the windows have rebated openers that lip over the front face of the window frame when closed. Because the openers close 'to' the frame, rather than closing 'flush' with the frame, it forms an additional, natural seal against the elements.

The introduction of a full-frame gasket seal for each opener improves the insulation further, and, when combined with our high-insulation glass units, results in a window that delivers impressive insulation figures.